GeoBerlin 2023
Geosciences Beyond Boundaries - Research, Society, Future
150th PGLA (BGR) Anniversary and 175th DGGV Anniversary
Berlin | 3 – 7 September 2023
SPONSORING & EXHIBITION
​​
A cordial thank you toOUR SPONSORS
​Download detailed informationand registration form
​A cordial thank you toOUR SPONSORS​

​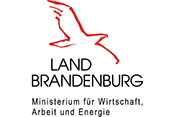 ​
​
​
​

​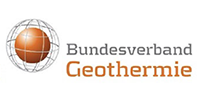 ​
​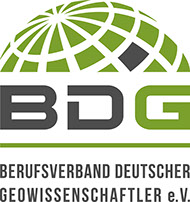 ​
​
​

​
​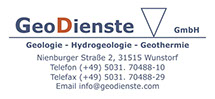 ​

​

​
​

​A cordial thank you also to:​
Please get in contact with geoberlin2023 (at) fu-confirm.de in case that you are interested in being GeoBerlin 2023 exhibitor or sponsor.
GeoBerlin 2023 provides great opportunities for scientists, companies and policy makers to extend and enforce their network, start new cooperation activities and be informed of and inspired by the latest developments in the fields of geosciences. The GeoBerlin 2023 organizers are welcoming companies and other organizations to present themselves to a lively geoscience community by participating in the exhibition or by joining the conference as sponsor. GeoBerlin 2023 is expecting approx. 800 delegates from research institutes and universities, governmental and consultant organisations and from industry from about 40 countries.
Bitte setzen Sie sich mit geoberlin2023 (at) fu-confirm.de in Verbindung, wenn Sie an einer Teilnahme als Aussteller oder Sponsor der GeoBerlin 2023 interessiert sind.
Die GeoBerlin 2023 bietet Wissenschaftler:innen, Unternehmen und politischen Entscheidungsträger:innen großartige Möglichkeiten, ihr Netzwerk zu erweitern und zu stärken, neue Kooperationen einzugehen und sich über die neuesten Entwicklungen in den Geowissenschaften zu informieren. GeoBerlin 2023 lädt Unternehmen und andere Organisationen ein, sich durch die Teilnahme an der Ausstellung oder als Sponsor einer lebendigen geowissenschaftlichen Gemeinschaft zu präsentieren. Wir erwarten ca. 800 Teilnehmende aus Forschungsinstituten und Universitäten, staatlichen und beratenden Organisationen sowie aus der Industrie aus rund 40 Ländern.
​